How The Catching Disk Works?
Below are some good videos, content sharing how to use the disk.
STEP 1 - GRAP A PARTNER AND YOUR DISKS
Super easy to start working on your catching skills. Grab a partner and watch the video above. You will see one of the leading world experts on catching, Jerry Weinstein how he uses and recommends The Catching Disk as part of his training programs. Have your partner flip you Catching Disks while you are in your catching stance. The closer the partner is the easier the drill us and the farther away the more challenging. Notice the late movement the Catching Disks do as this will help increase soft hands while working on hand-eye coordination.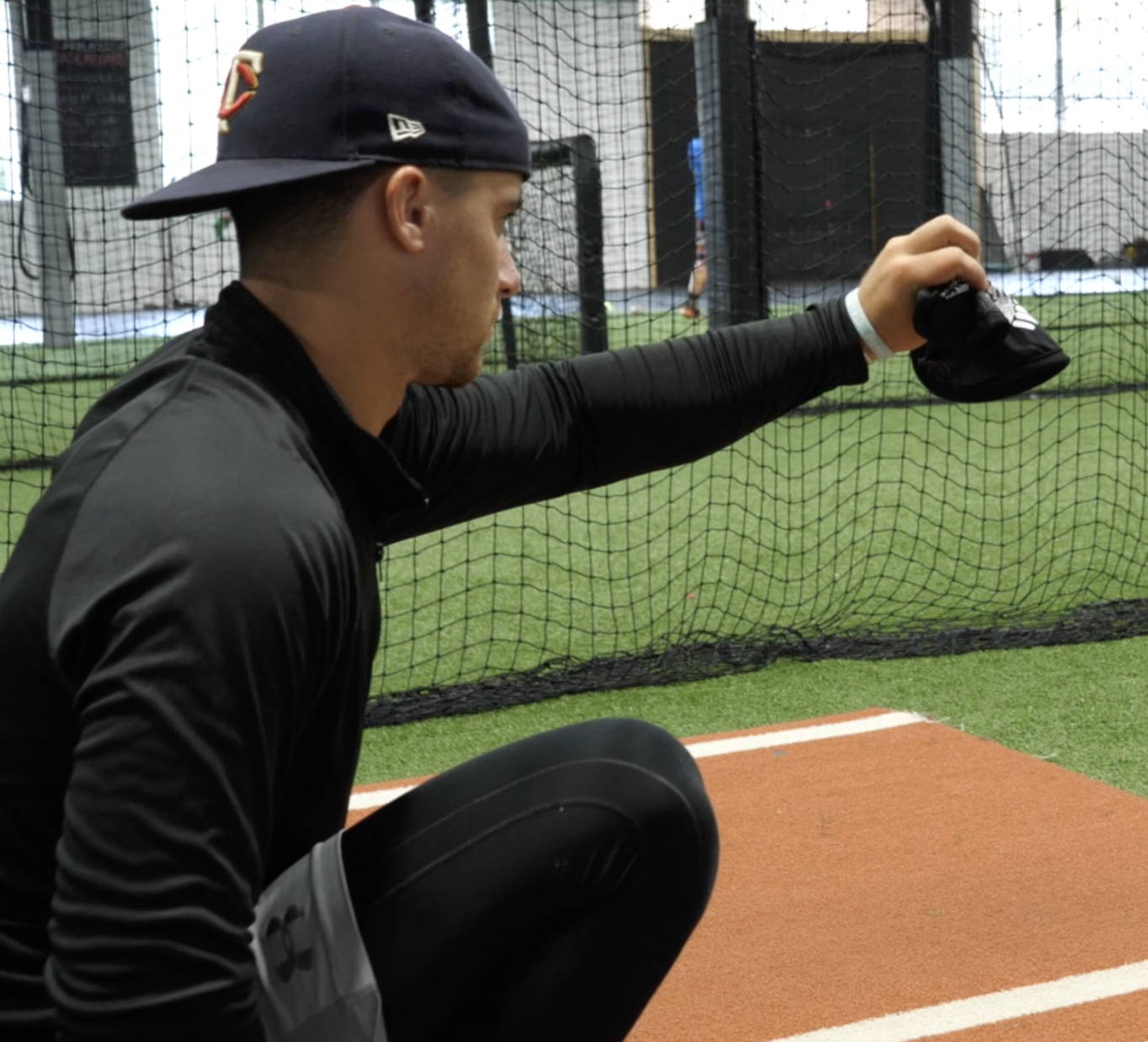 STEP 2 - WORKING ON SOFT HANDS AND HAND-EYE COORDINATION
Notice the late movement the Catching Disks do as this will help increase soft hands while working on hand-eye coordination.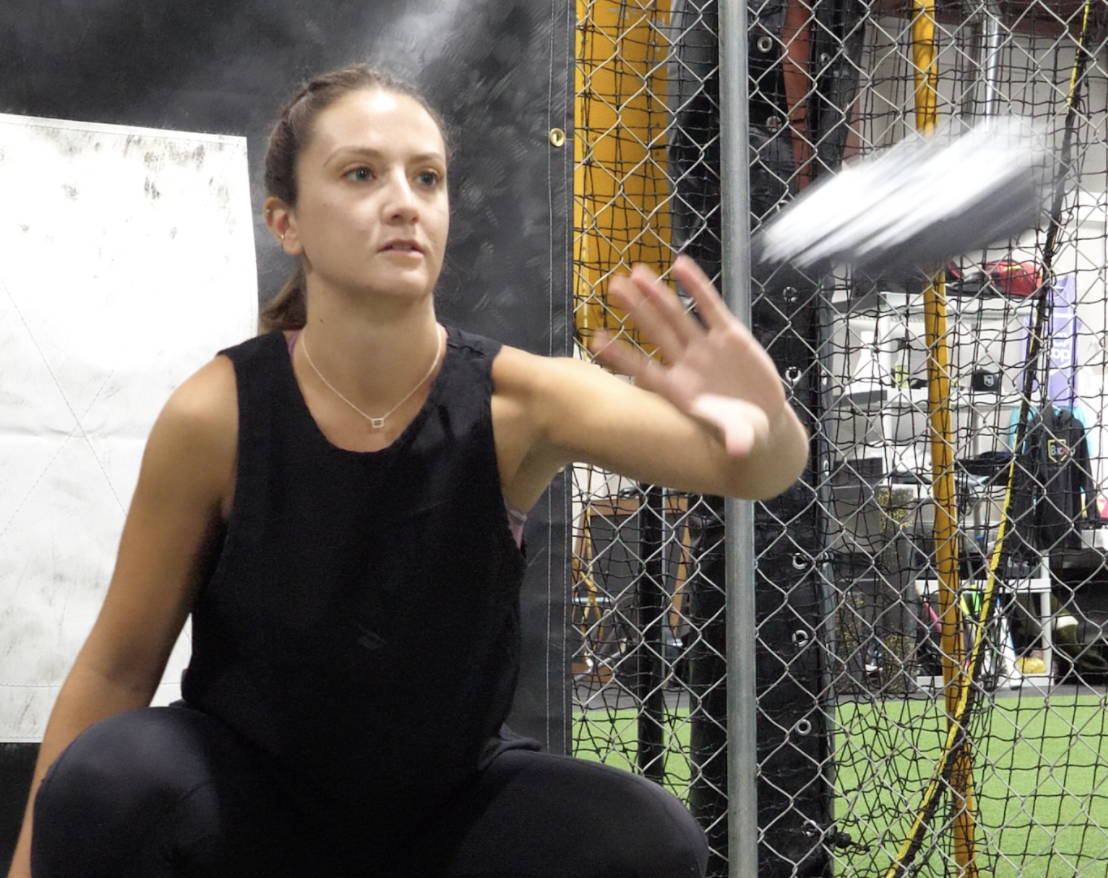 "This hitting disk is a really hot training tool that I highly recommend for any age or ability. The hitting disk focuses on your swing plane, which is one of the most important parts of your swing. I am really excited about this product and hope you are too, I just wish it was around when I was coming up."
Greg Nettles - 22 years Major League Baseball Player, 6 All-Star Games, 5 World Series Appearances
"This product is safe, simple to use, a blast for players of all ages. Thousands of players around the country, in camps use this product to get better and is the ideal product for practices, stations or individual work. Mastering your hand path is huge and if you master your bat path, you have a chance. Great job hitting disk for creating a hit in the hitting training tool world!"
Ron Hall - Varsity Baseball Coach Nor Cal
"The swing plane is on of the most important aspect in hitting. Bottom line, the longer you stay through the ball the better your swing is. This tool is perfect for that as I think all hitters would benefit greatly from this product."
Steve McFarland - Professional Baseball Scout – Chicago Cubs Organization
"Wow- what a product. Our girls love them, you see improvement the moment they start throwing them. Some of the girls never realized how early their hands where rolling over. Amazing for practices, safe to not get hurt with for reps at home and for mastering your swing. How many hitting training tools can you get under $10? Great product and we will always continue to use them nationwide in our camps. Players and coaches love them!"
Sandi Day - US Fastptich Camps
"As a coach of all ages I have always struggle with ways to make hitting practice fun or keep kids occupied while I am in the cage coaching. I started using the disc primarily as a way to keep kids busy, however, I noticed that the more we used the disc the better the hitting in the cage and on the field became. Using the disc is now mandatory at all practices and the games that we have developed with it keeps practice fun and lively. It has definitely made a difference."
Mike K - 10U - 16U Quakes Baseball Club
"This baseball training tool has been great, teaches our players to stay through the ball, when to roll hands and when not to roll hands. It's also great for practices, always looking for something fresh and new for stations. They are safe, affordable and a must have for any coaches bag with any age team."
Andy M - Midnight Suns Select Program
"I use the Hitting Disk during all of my camps, clinics and lessons all over Northern Nevada and California. It is one of the most fun, effective, easy to use and safe training aids available.
First of all, the Hitting Disk won't fly consistently straight and for any significant distance if you don't keep the front shoulder closed, get the hands to a palm up – palm down position, maintain a short path to release, stay balanced and utilize the lower half. These same "rules" apply to the swing. Simply put, if a player can get the Hitting Disk to consistently fly straight and for a relatively far distance, they typically have a fundamentally sound swing.
Additionally, the Hitting Disk is so fun to use that players who train with the Hitting Disk regularly are actually improving their swings without realizing they are "practicing" proper swing mechanics. We do accuracy contests, distance contests, Hitting Disk golf and Over-the-Line games that bring out the competitiveness in the kids creating a more focused and fun atmosphere. We even use the Hitting Disk during our indoor clinics because they are safe to use and won't break windows or injure someone if they do fly off path. I have actually had kids show up for camp and at check in on the first day ask "Are we going to use the Hitting Disk this camp?" They look forward to the Hitting Disk games sometimes more than any other part of camp!
I understand that having a good swing and being a good hitter are two different things. With that said, having a fundamentally sound swing is the basis for any good hitter and the Hitting Disk will help any player improve their swing."
Todd Coburn- Founder & President of The Catching Guy/Gamer Baseball
Great For Top Hand Work For Swing Path in Softball & Baseball
Nothing more important in hitting than your path and that move through the baseball or softball. It's the difference from playing the game for a long time and not. You don't need any coaches, balls or a field to get the perfect swing. The disk will tell you about what your swing does as putting in the work you can master a swing path. It's insane the difference it can make in your swing to perfect this move through the ball. Play this great game for a long, long time.
Perfect for outside, inside, cages and practices. Stations or individual training to take your hitting to the next level!
Perfect for Baseball & Softball Catching Drills
The catching disk helps in many different ways for Softball & Baseball players alike. Train your hand-eye coordination while catching the disk as its flight path varies on each throw.
Soft hands are extremely important for catching as well, and this product helps train for the proper techniques behind the plate.
Get instant feedback on your catching skills as this disk mocks the several different movements a baseball or softball can take while moving across the plate. Improve your game immensely by training with this product!